Alternative Gifts
We have a selection of gift options that will help improve the lives of children in Potter's Village.  Below is an Alternative gift  cataglogue which can be used to buy birthday, anniversary or wedding gifts. Prices range from £5 to £40. 
Just select a gift for a relative or friend from our catalogue and we'll send one of our cards for you to give them, explaining their gift.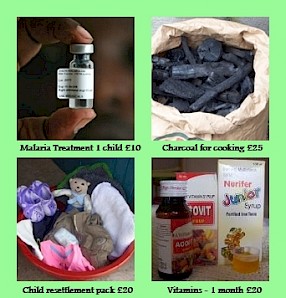 Shopping Online
Please think of us before doing your shopping online.  Click on our Easy Fundraising Page, or Smile Amazon, and you can earn donations for Potter's Village when you shop and it won't cost you a penny.