How Can I Help?
You can help by praying for the children, the Staff and Trustees, by donating money, by sponsoring a child, or by creating a Fundraiser, or just shopping, using the links below.
Help with Fundraising
Could you, your school or church put on an event to raise money for Potter's Village? We have presentations that can be used to help you make a presentation about the work of Potter's Village. Please contact us for further details, pottersuk@gmail.com.
Other ideas include:
A cycling, running, or other sporting challenge
A clothes swap
Teenagers' sleepover and fast
Holding a Ceilidh
Run a cake, produce or jewellery stall at your church fair, etc!
Consider making Potter's Village a beneficiary of your will.
If you would like help on what items to donate please see the suggestions on our donate page
Download one of our donation boxes and put a donation into Potter's each time you have a take away or do your weekly shop.  Click here to download the box template.
Once you have filled up your donation box, count up the amount and send a cheque to Brenda, or donate the money through our JustGiving page. If you are eligible, please also fill out a Gift Aid Form and send this along with the cheque.
You can create a Fundraiser page to raise awareness of your event and Potter's Village, via the Potter's Village JustGiving and Stewardship pages - see links below.
For more information on fundraising, contact the UK Office.
Just Giving
If you are taking part in an event and would like to set up a fundraising page for friends and family to donate and support you in your challenge, please click here.  If you are doing a sponsored event and would like paper sponsorship sheets, please click here to print one.

Stewardship
If you have an account with Stewardship , you can use give.net as a platform for your fundraising activity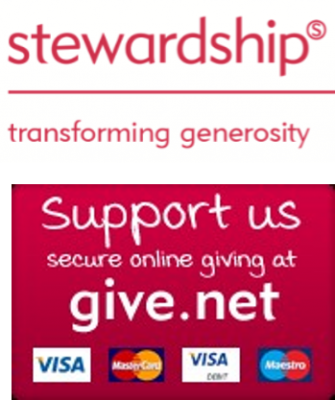 You can also help support Potters Village by shopping online, and very time you shop, you'll raise a free donation for Potters Village every time, it's that easy! See links to Easy Fundraising and Smile.Amazon.
Easy Fundraising
Use easyfundraising to shop with over 3,300 retailers including Amazon, Argos, John Lewis, ASOS, Booking.com, eBay, Boden, and M&S.
Find out more: https://www.easyfundraising.org.uk/causes/pottersvillage/
Smile.Amazon

Volunteering - UK
Do you have skills you could offer to help with publicity, web design, social networking?
Could you help produce and distribute the Potter's Village Christmas Cards, crafts?
Would you like to help organise a fundraising event?  If you are interested in volunteering for Potter's Village in the UK, please contact the UK Office to discuss the possibilities.
Copyright © 2023 The Potter's Village
Website: Rochdale Online Web Solutions